Alpha Ethernet Adapter Compatible Signs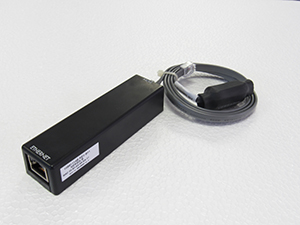 The Alpha and Betabrite signs in this list have a 5-volt power feature in their RS232 Serial Port. The Alpha Ethernet Adapter may be used with these signs.
Prices and Ordering Information
There are three ways to obtain prices:

Call Alpha-American Programmable Signs at 1-800-223-4636.
Send an e-mail request for prices.
Use our Request Form.

7.75% California Sales Tax is added to sales of items delivered in California, unless other arrangements are made.
Actual shipping charges are added to each order.
There are five ways to order:

To use our on-line e-Commerce system to place your order, please contact us for a user name and password.
You may also submit orders by fax, mail, e-mail, or telephone.

Various terms are available.