Alpha Premier Information Display
Alpha Premier Information Display


The ALPHA Premier Information Display (PID) variable message sign is designed and built for long-term performance with single-faced or double-faced options available.
32k minimum color display for High Color graphics and luminosity
Multiple mounting options for easy install of displays
Attractive, Slimline cabinet with minimal footprint
Front access to all components for easy maintenance
6mm thick polycarbonate lens and tamper resistant fasteners withstand harsh environments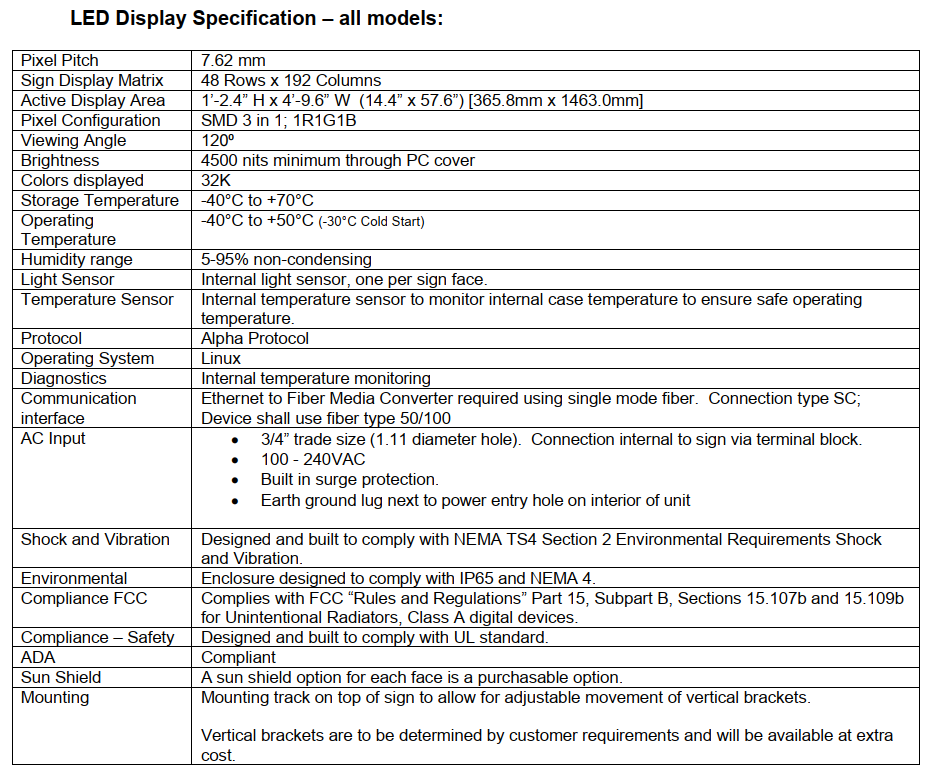 Technical Support
Hardware:

From Distributor, Alpha-American Programmable Signs
From Manufacturer, Adaptive Micro Systems

Software:

From Alpha-American Programmable Signs
From Adaptive Micro Systems
From other sign software providers
Prices and Ordering Information
There are three ways to obtain prices:

Call Alpha-American Programmable Signs at 1-800-223-4636.
Send an e-mail request for prices.
Use our Request Form.

7.75% California Sales Tax is added to sales of items delivered in California, unless other arrangements are made.
Actual shipping charges are added to each order.
Various terms are available.
Copyright and Disclaimer Notices